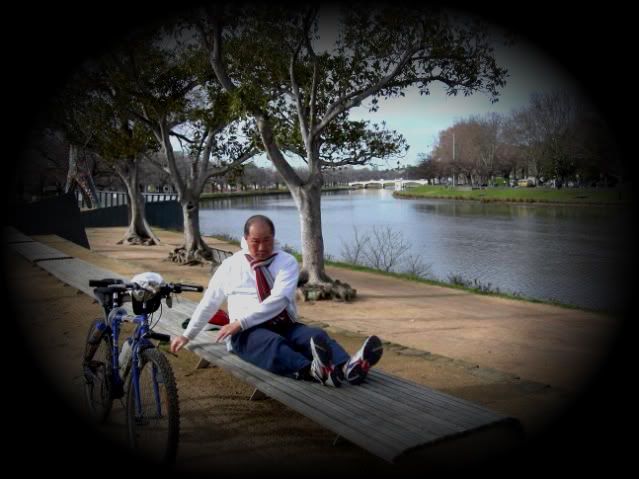 Exercises, Exercises, we enjoy our Exercises!
This fellow has the right idea - taking a break and giving his legs a rest from all that pedalling.
Strengthening the muscles of the upper thoracic spine can be done anywhere and working out on the banks of the Yarra provides a wonderful scenic backdrop. Much nicer than indoors.
I'm up in the lovely city of Sydney at the moment and managed to get hold of a laptop. I'll try to post some photos while I'm away from home.