Thank you to everyone for their comments whilst I was away. I had an amazing time and will post a few pictures from my trip. I have started a blog (Malaysia And Cambodia) about my experience, which I'll be adding to and with photos.
Heidi, Heidi, Ho,
The great big elephant is so slow,
She swings her trunk from side to side
As she takes the children for a ride.
Heidi, Heidi, Ho,
The elephant is so slow!
Coming down Phnom Bakheng
After trudging up the hill to see a glorious sunset at Phnom Bakheng, I rode an elephant down.
Now, a 1200 - 1400 pound (that's 545 - 635 kg) elephant plodding along a
flat
path is one thing, but a 1400 pounder going
down
a very steep hill/mountain is an experience to remember! With every heavy step thumping down, I was at a forward angle and each time we moved I found me rear end slid forwards - almost off the seat. With arms out-stretched, I held onto the wooden sides. It felt like my arms were coming out of their sockets some of the time - but Oh! It was a wonderful experience, and yes, I'd do it all over again given the chance.
My elephant is a female aged 42 years and her name is Teo.
Today's Quote:
Let a person walk alone with few wishes, committing no wrong, like an elephant in the forest - Buddha.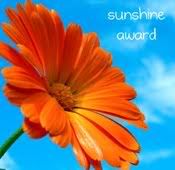 Thank you to
Inverness Daily Photo
who has awarded me the Sunshine Award.
The rules for accepting the award are -
Put the logo on your blog or within your post
Pass the award onto 12 bloggers
Link the nominees within your post
Let the nominees know they have received this award by commenting on their blog
Share the love and link to the person from whom you received this award.
Many wonderful people have helped me with their positive comments and I'd like to share this award with
J Bar from
Sydney - City and Suburbs
Cezar and Léia from
Bonjour Luxembourg
Brattcat from
Battleboro
Arabesque from
Mabuhay-Manila
Davine Pitcher from
53 Buddha's and Me
Soni from
Mil Palabras Menos
Chef Kar from
Adventures of One Sober Woman
Three Rivers Daily Photo
Jacob from
Paree - Photos of the City of Light
Louis from
San Francisco Bay Daily Photo
Nefertiti from
Un peu d'humour, ca enjolive la vie...
Rob and Mandy from
Daily Photo Barcelona